ACCOMMODATION
The location of the event (Faculty of Sport) is well served by public transport.   For this reason, you can choose an accommodation nearby or downtown and easily arrive at Congress.
We suggest some options that can help you to find the best accommodation.
In the vicinity of the Congress
Hotel Ibis Porto São João (400m from FADEUP)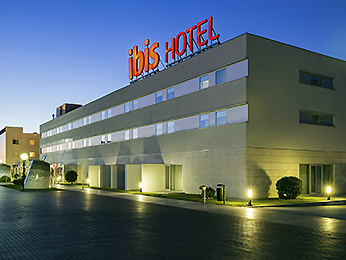 Rate:  56.00 €/room/ night.
Breakfast: 6,90€ /person/day
For the reservation  send an e-mail to: h3227@accor.com, mentioning the participation in 6º Congresso Internacional de Jogos Desportivos (6CIJD).
Address: Rua Dr. Placido Costa, 4200-450 Porto, Portugal
Hotel Eurostars Oporto (1 km from FADEUP)
The participants can use the following link with the  promotional code  to have a discount of 11% on the best rate of the day for the event period:
Address:
R. Mte. Guilherme Camarinha 212, 4200-537 Porto
Hotel Beta-Porto (1,5 km from FADEUP)

Rates for accommodation with breakfast included:
Single 47.50€/room/ nigh
Double 57.50€/room/ nigh
All bookings will be confirmed upon availability on the date of the reservation.
Address: Rua do Amial, 601-607 Porto, PORTO, 4200-062, Portugal
Phone: +351 902 270 127 / +351 932 959 908 / +34 932 959 908, if calling from outside Spain.
Hotel Star Inn Porto (2,5 km from FADEUP)

Rates for accommodation with breakfast included:
Single 52.00€/room/ nigh
Double 58.00€/room/ nigh
Triple 83.00€/room/ nigh
Address: Rua Sra. Porto 930, 4250-453 Porto;
Phone : +351 22 834 7000
However, in the city center there is a vast variety of offer and easily you can also search an accommodation  in one of the numerous "sites":
www.booking.com
www.trivago.pt
https://www.travelrepublic.co.uk